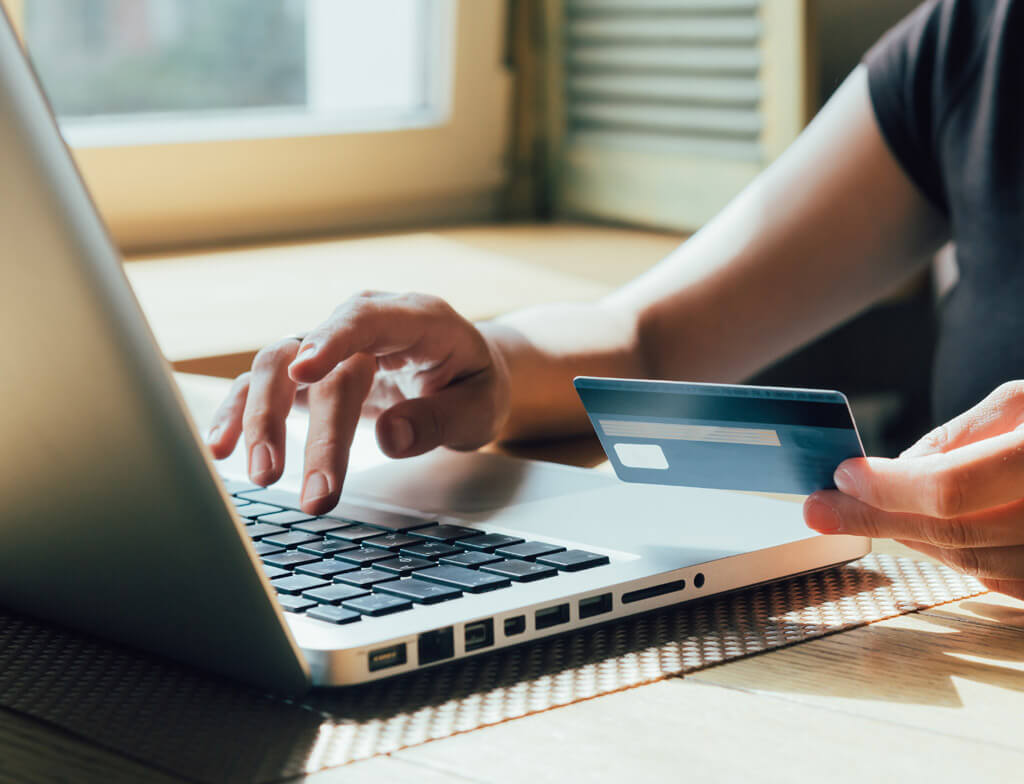 What is PCI DSS?
The Payment Card Industry Data Security Standard (PCI DSS) is a cybersecurity standard founded and supported by leading credit card and payment processing companies. Its primary objective is to ensure the security of cardholder information.
PCI DSS applies to any entity that stores, processes or transmits cardholder data. Even if your business outsources all payment processing, you can still be held responsible by your acquirer or payment brand in the event of a data breach.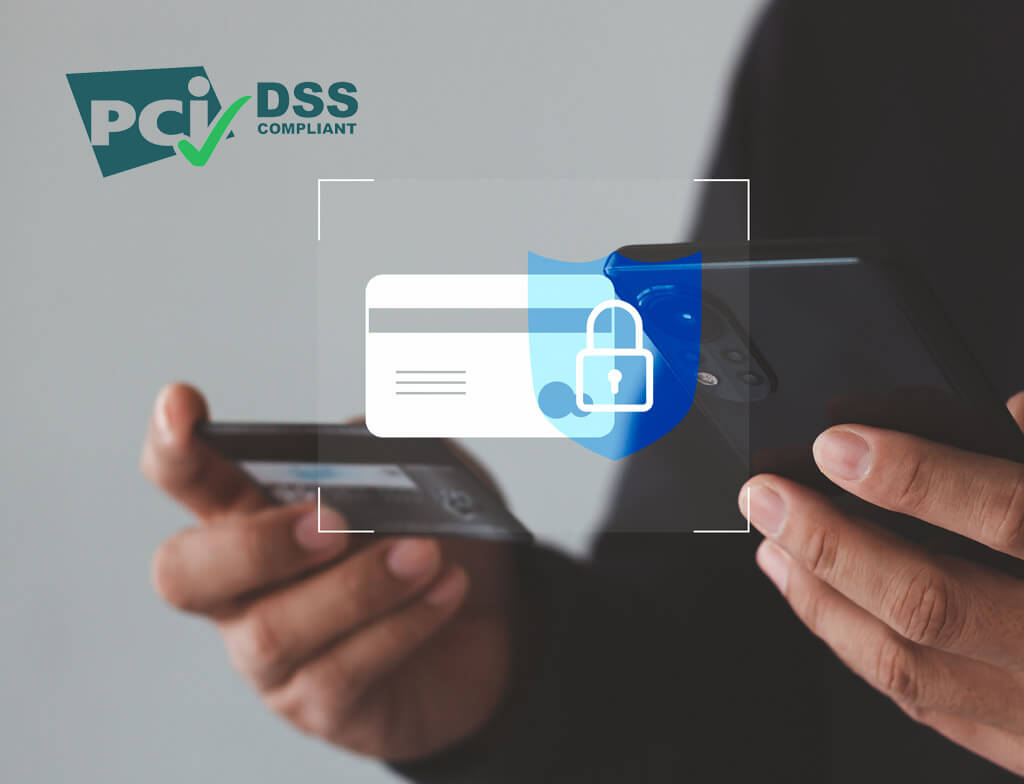 Complying with PCI DSS
There are 12 PCI requirements that organizations must meet to stay compliant, with over 300 sub-requirements in total. Your PCI level will depend on the number of card transactions processed per year.
Whether you're looking to stay compliant with PCI DSS v3.2.1 or get compliant with v4 before the deadline of 31st March 2025, Defense.com can help. Address multiple requirements from a single platform and strengthen your security.
How Defense.com can help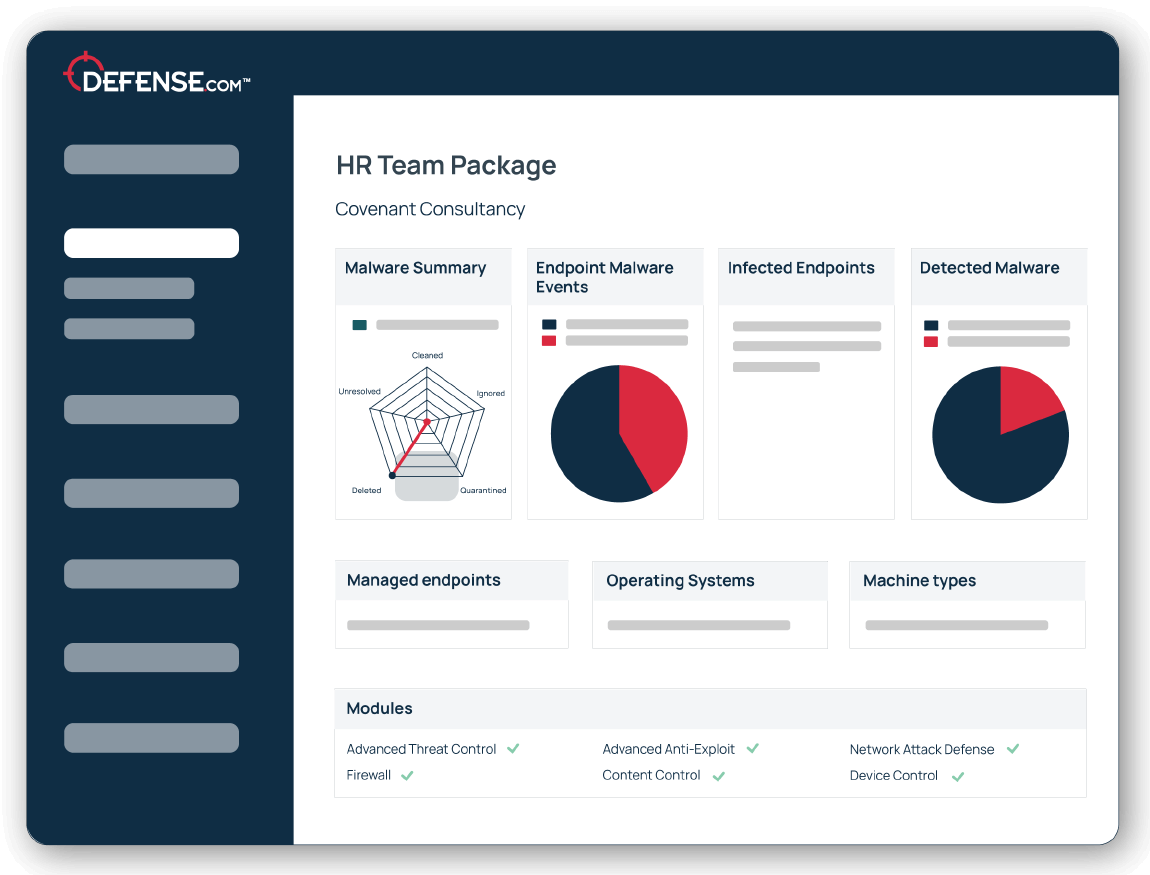 Powerful protection
Defend against cyberattacks and safeguard cardholder data with Defense.com Endpoint Detection & Response (EDR).
Protect your devices with anti-malware, anti-exploit, firewall and content control to help you meet PCI DSS compliance requirements.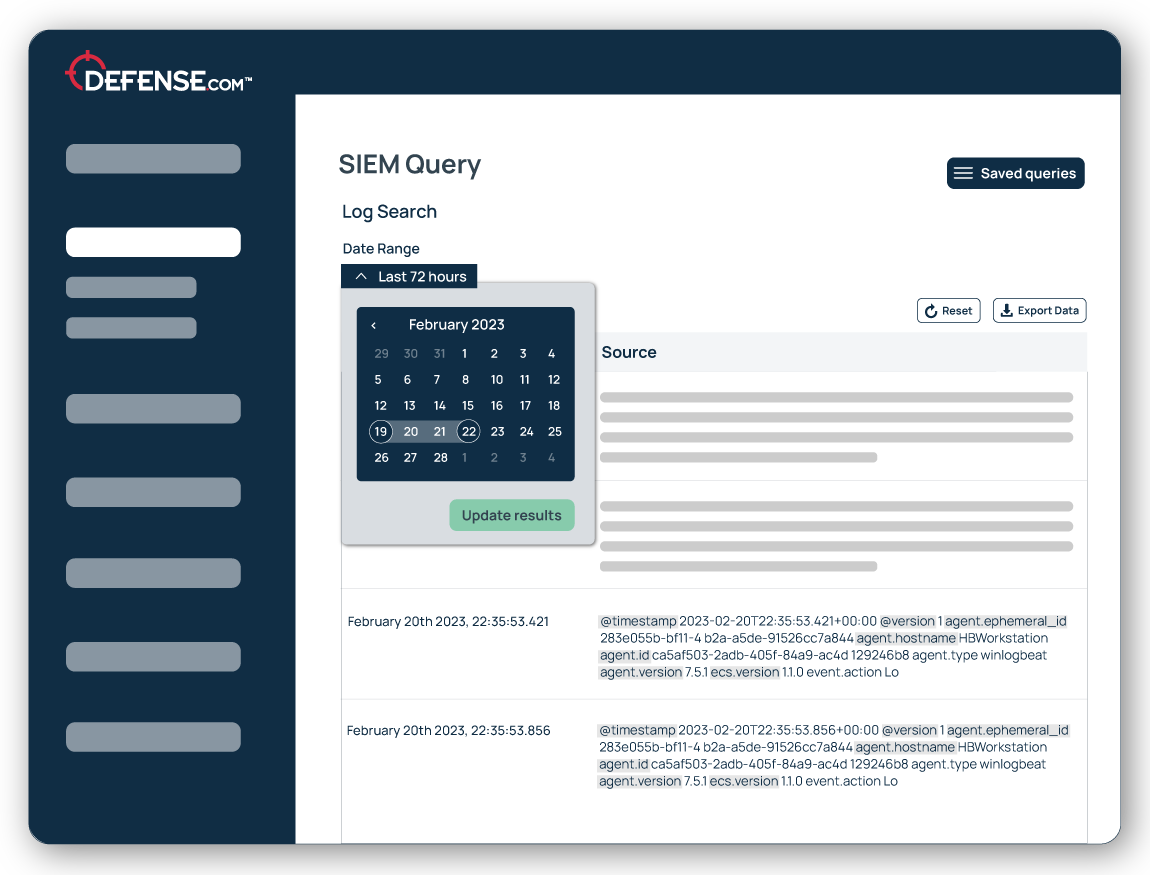 24/7 monitoring
Log monitoring (SIEM) technology can help you comply with PCI DSS standards and detect malicious activity across your network.
No SecOps team? No problem. Our 24/7 fully managed SIEM service helps you stay compliant without putting pressure on your team.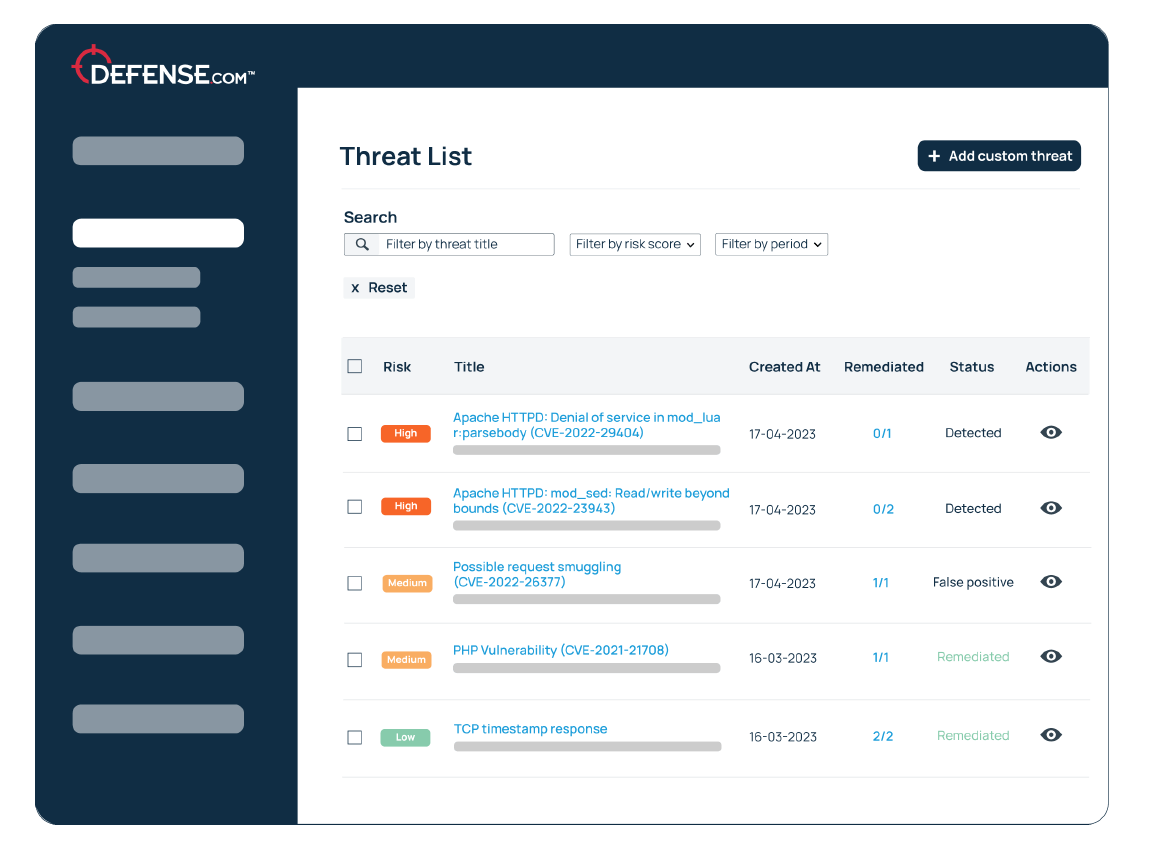 Manage security threats
Identify, prioritize and remediate vulnerabilities from a single platform, including data from threat intel feeds, penetration tests and VA scans.
Get actionable remediation advice for each threat to help you quickly respond to issues and keep your systems secure.
Defense.com makes PCI DSS compliance easier
Find out more about each of the 12 requirements and how Defense.com can help you stay compliant.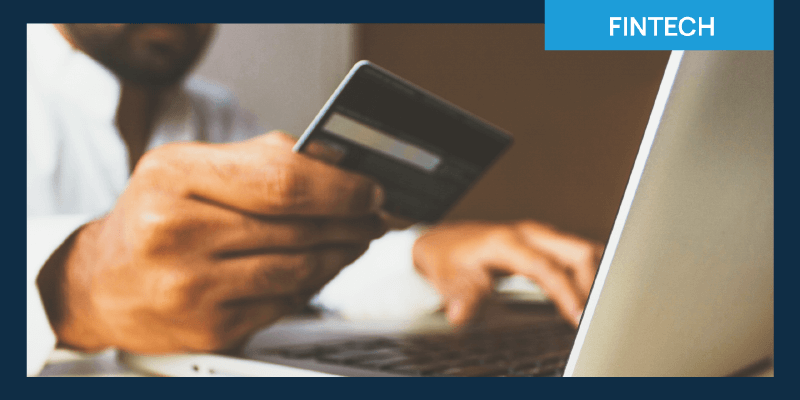 Fintech startup trusts Defense.com to comply with PCI DSS
Discover why an emerging payment technology provider chose Defense.com to help them comply with PCI DSS requirements and monitor their environment 24/7 for security threats.
Read more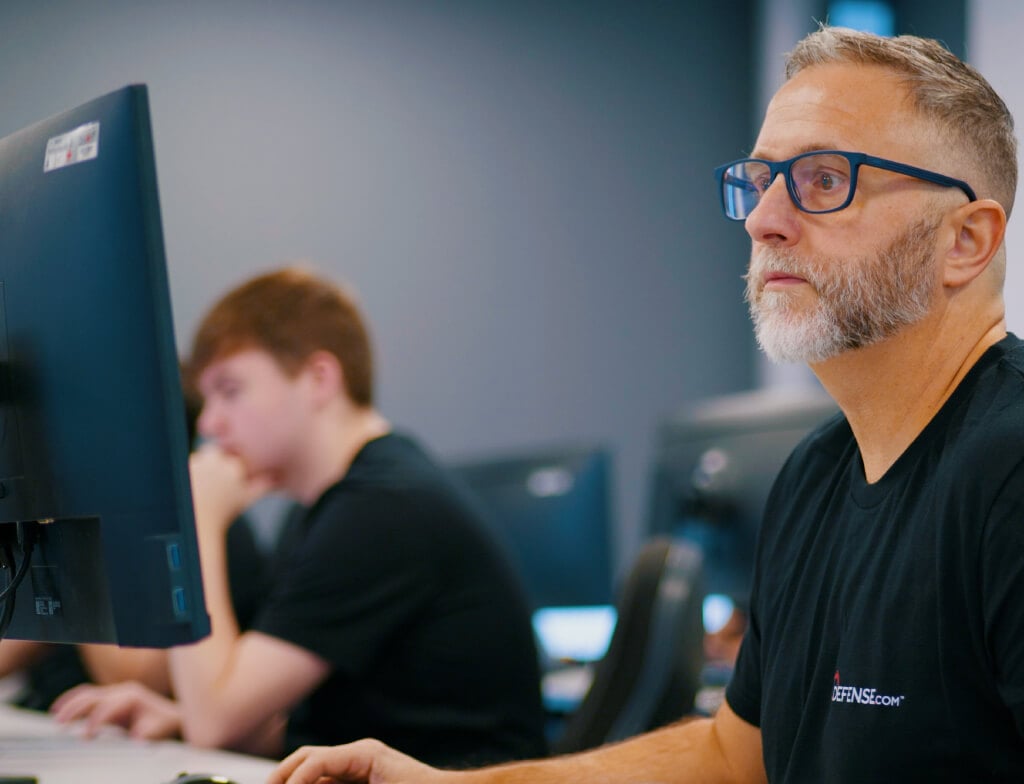 Why choose Defense.com?
Defense.com helps you address multiple PCI DSS requirements from a single platform, simplifying your compliance. We're also a PCI DSS Level 1 Service Provider and have a PCI Compliant Managed SOC service.
If you need additional help with PCI DSS compliance, we can also deliver bespoke consultancy and penetration testing services.
Comply with PCI DSS today
Find out how Defense.com can help you stay compliant and strengthen your security posture.
Here's what our customers say about us
Protecting the world's leading brands

PCI DSS FAQs
PCI DSS compliance is mandatory for any organization that handles cardholder data. This includes:
Merchants that accept card payments for goods or services, regardless of whether they outsource payment processing
Service providers that directly handle cardholder data on behalf of other entities
Organizations that fulfil both roles
Yes, all businesses that are involved with payment processing need to comply with PCI DSS, regardless of their size or transaction volume. However, small merchants can reduce the amount of effort required to comply due to their simpler environments, limited cardholder data, and fewer systems to protect.
For example, eligible businesses can take a 'Self-Assessment Questionnaire (SAQ) to assess their security and potentially reduce the scope of PCI DSS compliance as it related to their organization and environment.
It is not a legal requirement for businesses to be PCI DSS compliant. The standard is enforced via contracts between merchants, payment processers and payment providers.
Payment brands can penalize acquiring banks for PCI DSS violations. In addition, if merchants are non-compliant then acquiring banks can remove their ability to accept card payments. Fines can also be passed down to merchants, which can vary from $5,000 to $100,000 per month until the they achieve compliance.
If a PCI DSS data breach occurs then it is also highly likely that the EU GDPR (General Data Protection Regulation) may have also been breached in some form. This regulation levies its own fines of up to of up to €20 million or 4% of global annual turnover.
PCI DSS 4.0 is the latest version of the information security standard designed by the Payment Card Industry Security Standards Council (PCI SSC). V4.0 of the standard was released in March 2022 and supersedes the previous version, v3.2.1.
The PCI SSC defines PCI DSS as:
"The Payment Card Industry Data Security Standard (PCI DSS) was developed to encourage and enhance payment card account data security and facilitate the broad adoption of consistent data security measures globally. PCI DSS provides a baseline of technical and operational requirements designed to protect account data. While specifically designed to focus on environments with payment card account data, PCI DSS can also be used to protect against threats and secure other elements in the payment ecosystem."
PCI DSS v4.0 will go into effect on 31st March 2024, at which point v3.2.1 will be retired and will no longer be an active version of the standard . However, organizations will have until 31st March 2025 to fully implement some of the new requirements that were initially defined as best practices in v4.0.
Given that PCI DSS v4.0 has over 300 sub-requirements, it is advised that organizations prepare for the transition as early as possible and define an implementation timeline to remain compliant.