Stay ahead of hackers
Cyber threat intelligence feeds can help you keep up to date with new and emerging security vulnerabilities to understand how your business may be targeted by hackers.
You can use the threat intelligence platform in Defense.com™ to easily maintain an overview of your threat landscape, including:
Vulnerabilities affecting internal hardware and software assets
Externally-facing systems and domains
Data from leading industry sources
This threat intelligence data can help you to identify and fix any security issues before they put your business at risk.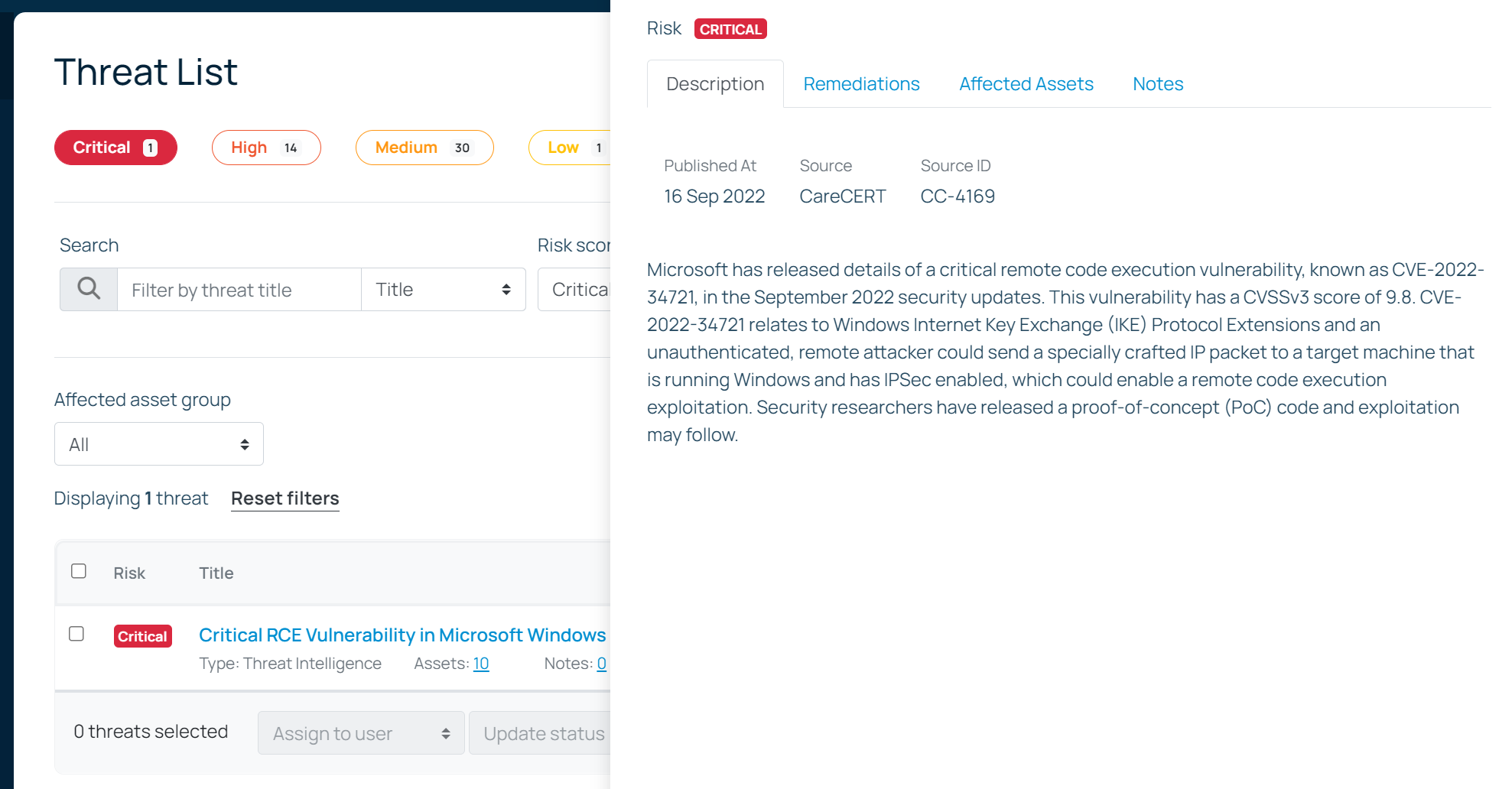 Always be informed
Keep up-to-date with the latest vulnerabilities and threats from our in-house team of security experts and penetration testers, as well as industry sources such as CVE (common vulnerabilities and exposures) and CareCERT.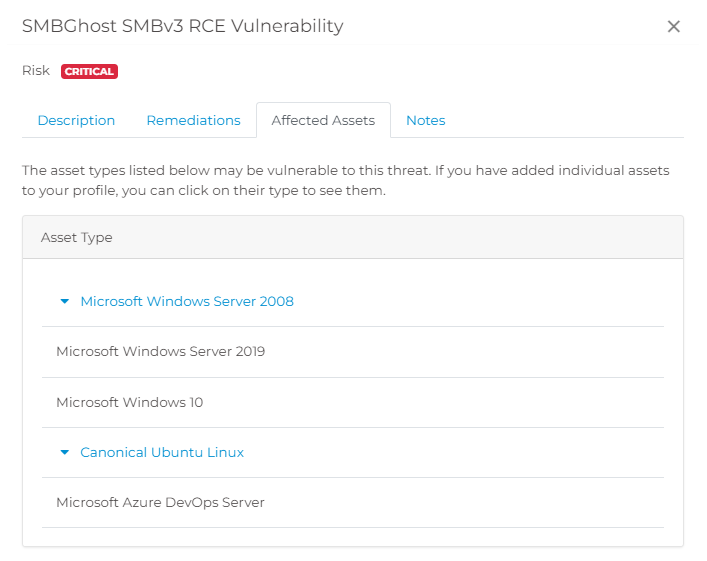 Get tailored intelligence
Defense.com™ identifies threats that match the hardware and software in your Asset Profile and maps them to each asset with actionable remediation advice.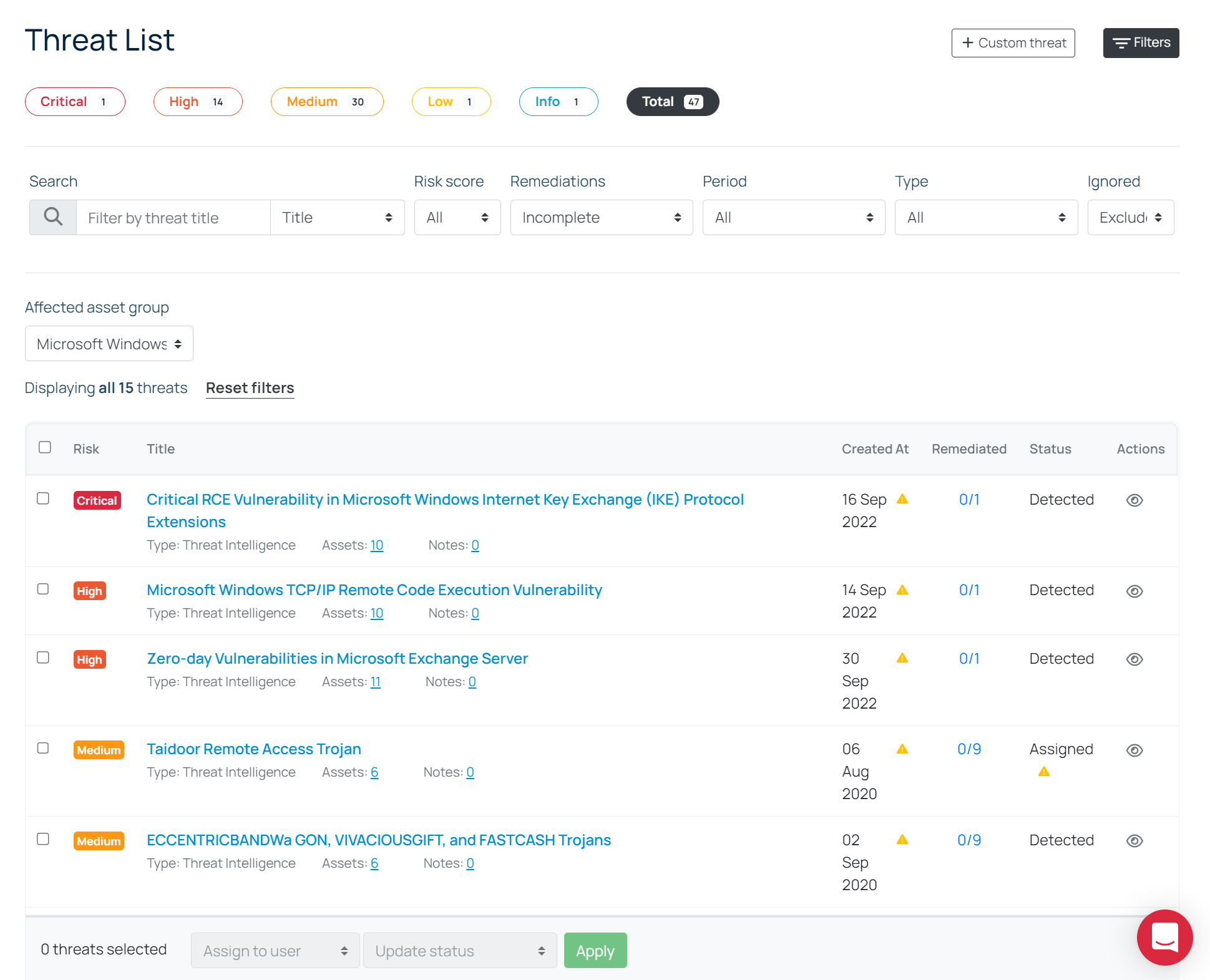 Save time, reduce risk
Threat intelligence data is automatically prioritized, meaning you'll spend less time triaging issues, allowing you to focus more on fixing vulnerabilities before they are exploited.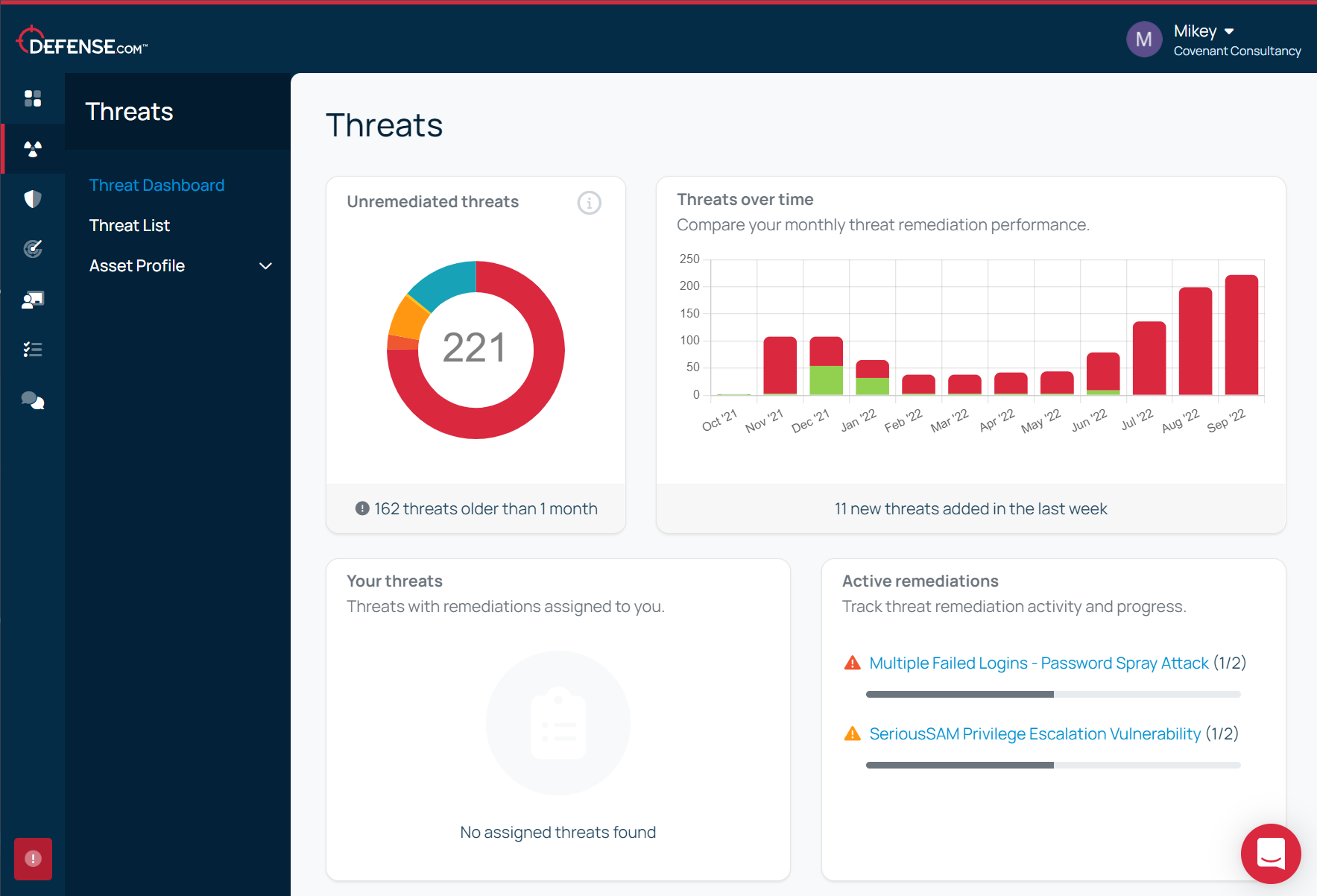 See all threats in one place
Get threat data from penetration tests, vulnerability scans and other areas of the Defense.com™ platform. All data is funnelled into one Threat Dashboard to make it easier to evaluate security risks from across your organization.
Stay informed with the latest threat intelligence data
Using threat intelligence tools can help to identify what vulnerabilities may affect your business, both now and in the future. This data can give you the chance to remediate any issues before they become threats.
Defense.com™ has a built-in threat intelligence platform that can help you:
Easily evaluate cyber risks by combining data from penetration tests, vulnerability scans and other areas
Prioritise issues and vulnerabilities based on criticality
Identify threats that are specific to your list of company assets
Stay informed about emerging threats from an expert team of Defense.com

™

analysts
Keep up to date with other industry cyber threat intelligence data such as CareCERT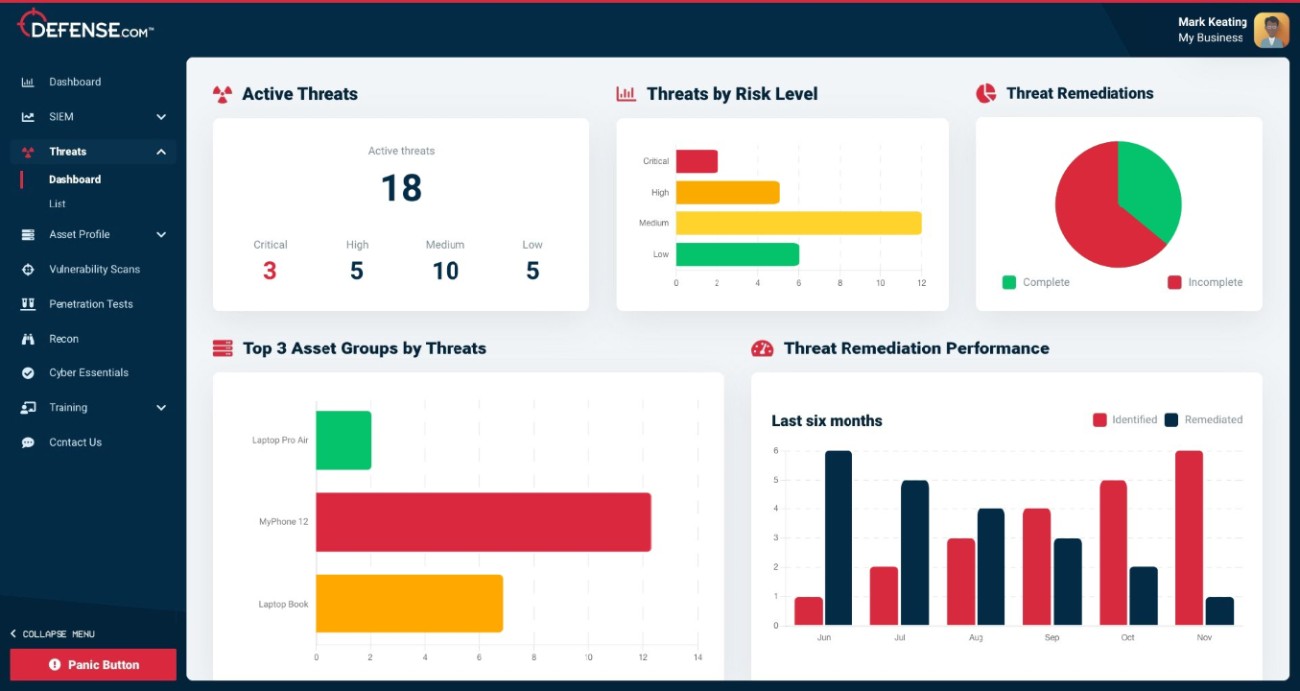 Try Defense.com
™

for free

Find your security vulnerabilities right now with a free trial of Defense.com™. Track your threats and prioritize remediations with an all-in-one cybersecurity platform.
Protecting the world's leading brands

Threat intelligence FAQs
In the world of cybersecurity, threat intelligence is the practice of gathering information about vulnerabilities and cyber threats that could pose a risk to your organization. This information could include vulnerability data from the MITRE CVE list, cyber security experts and other industry sources.
Cyber threat intelligence data needs to be properly prioritised and actioned before it can be used. In an ideal scenario, threat intelligence feeds should provide you with the following:
Information about vulnerabilities that affect your specific assets. This means you can block out

Generalised

threat data that doesn't apply to your organization
A prioritised list to help you focus your attention on the most critical issues and avoid alert fatigue
Actionable advice to support your remediation efforts
Threat intelligence should form an important part of any cybersecurity strategy, as it enables you to proactively assess the threats that could affect your organization. Once you have this data, you can use it to fix vulnerabilities before they are exploited and stay one step ahead of hackers.
Defense.com™ includes a number of threat intelligence sources to help you build a full picture of your threat landscape, including:
MITRE CVEs and other threat intelligence feeds
Observations, recommendations and alerts from the expert Defense.com

™

SOC analysts
Tailored vulnerability data based on the hardware/software you have logged in your Asset Profile
Other industry sources such as CareCERT