Nicky Whiting
Head of Consultancy Division
How you can take the next step in securing your business
A Cyber Essentials certification is a significant first step in protecting your business against cyberattacks. By annually renewing your certification you can ensure your business is maintaining a fundamental security baseline, but there is more you can do to further enhance your protection against cybercriminals. Here we explain 4 reasons why Cyber Essentials alone isn't enough for a comprehensive security strategy.
Reason 1 – The self-assessment
Cyber Essentials is a self-assessment questionnaire for your business, covering five basic security controls. It's a good gauge on whether your business has basic security measures in place, but little security testing is conducted so you can't be assured of your security readiness against more sophisticated attack methods. A relatively simple way to step up your security is to go for the Cyber Essentials Plus. This is the advanced level of the government-backed certification and involves a higher degree of scrutiny into your business security. With a technical audit of your systems, including a vulnerability assessment and on-site assessment, it provides a more in depth understanding of your security perimeter and holds more weight with potential customers.
Reason 2 – Maintenance is key
Achieving Cyber Essentials is a great start, but maintaining the same level of security all year round is crucial to see any real value to your business. If you simply conduct Cyber Essentials as a checkbox exercise, you're not doing enough to protect your business. It's important to strive towards embedding cyber security best practices throughout your business, in every activity. An effective tactic is to provide security awareness training for your staff, helping them to understand the risks and how their daily activities can work to mitigate them. Security awareness training allows your team to carry out their jobs with awareness of what steps help prevent your business from falling victim to cyberattacks or data breaches.
Reason 3 – There's more to cyber security
Cyber Essentials covers the five aspects of cyber security - firewalls, patch management, malware protection, access control and secure configuration. These are basic cyber security practices that all businesses should have in place, but there are further measures you can do to prevent damage from malicious actors. For instance, penetration tests and threat monitoring work to actively seek out vulnerabilities that cybercriminals could use to gain access to your systems. By considering wider security tools and going a step further than Cyber Essentials, you'll have much stronger cyber defences.
Reason 4 – It's a global thing
You should always consider the fact that Cyber Essentials is a UK based scheme. Which means, if you're an international organisation, or have customers and suppliers that are based outside of the UK, you should really be aiming higher in terms of your data protection. You need to demonstrate your security with more globally recognised credentials on top of your Cyber Essentials certification, such as penetration testing and ISO 27001.
Pro tip
Cyber Essentials protects from the very basic and most common types of cyber attacks. The equivalent of a burglar trying your front door to see if it's unlocked. Showing vulnerability to basic types of attack can single you out as an easy target for hackers. Although Cyber Essentials will help you protect against most of these attacks, it will not protect your business against all cybercriminal attention.
We're not saying Cyber Essentials doesn't have its benefits, it's a worthwhile activity for showing your commitment to security and ensuring you have key security measures in place. But it will only go so far to protect your business. As your business grows, you'll want to ensure your security perimeter doesn't have any holes.
Did you know?
Cyber Essentials certification is included as part of all Defense.com™ subscriptions!
Find out more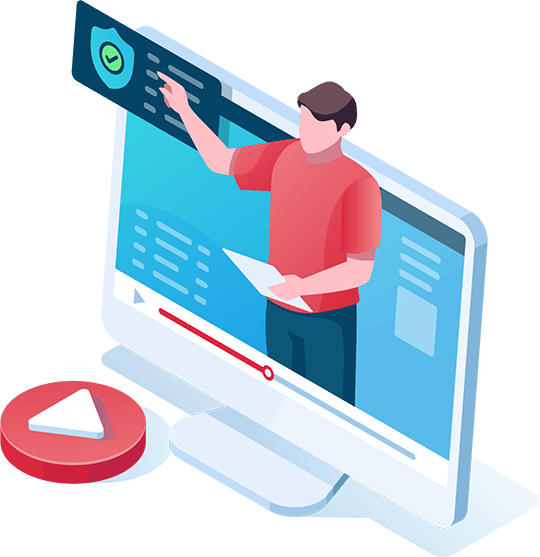 Introducing Defense.com™
A platform like Defense.com™ provides peace of mind over your business security. On top of still certifying with Cyber Essentials each year, this innovative platform provides you with additional security tools that, are managed within a single easy-to-use dashboard. Defense.com™ makes it easy for you to effectively manage the four main areas of your security – detection, protection, training and compliance.
That's not all. Monthly payment options help your business spread the cost to make Defense.com™ an affordable security solution for any sized business. For a similar cost of a Cyber Essentials certification, you can have all the tools you for a comprehensive security solution to tackle cybercriminals head on and protect your business.
So don't just use Cyber Essentials to tick the box for your business security, take your protection to the next level with Defense.com™.

Nicky Whiting
Head of Consultancy Division
Start protecting your business today with a free trial
Get in touch today to start your free trial of Defense.com™ and discover how we can help you take the stress out of your cyber security.