Detection and response made simple
Strengthen your security posture and stop cyberattacks from a single easy-to-use platform.
Collect
Ingest logs from all sources including applications, endpoints, servers, network devices and cloud environments.
Detect
Never miss a genuine threat with an advanced detection engine and a team of SOC analysts available 24/7.
Respond
Quickly respond to threats and protect your business with clear, step-by-step remediation actions for each security event.
---
Defense.com™ XDR
Identify and manage cyber threats from your whole environment.
Modern cyber threats are evolving and extend past just endpoints. That's why it's important to monitor your entire attack surface for suspicious activity.
Defense.com is an XDR platform that contains everything you need to detect and respond to cyber threats across all areas of your network, without the enterprise price tag or complexity.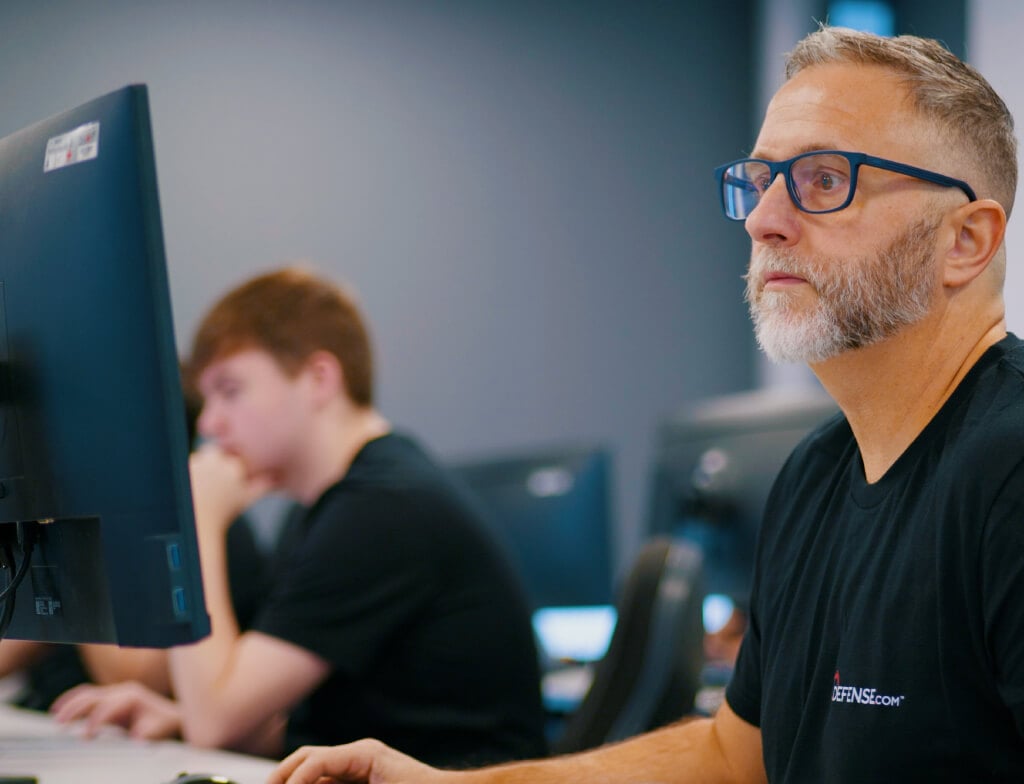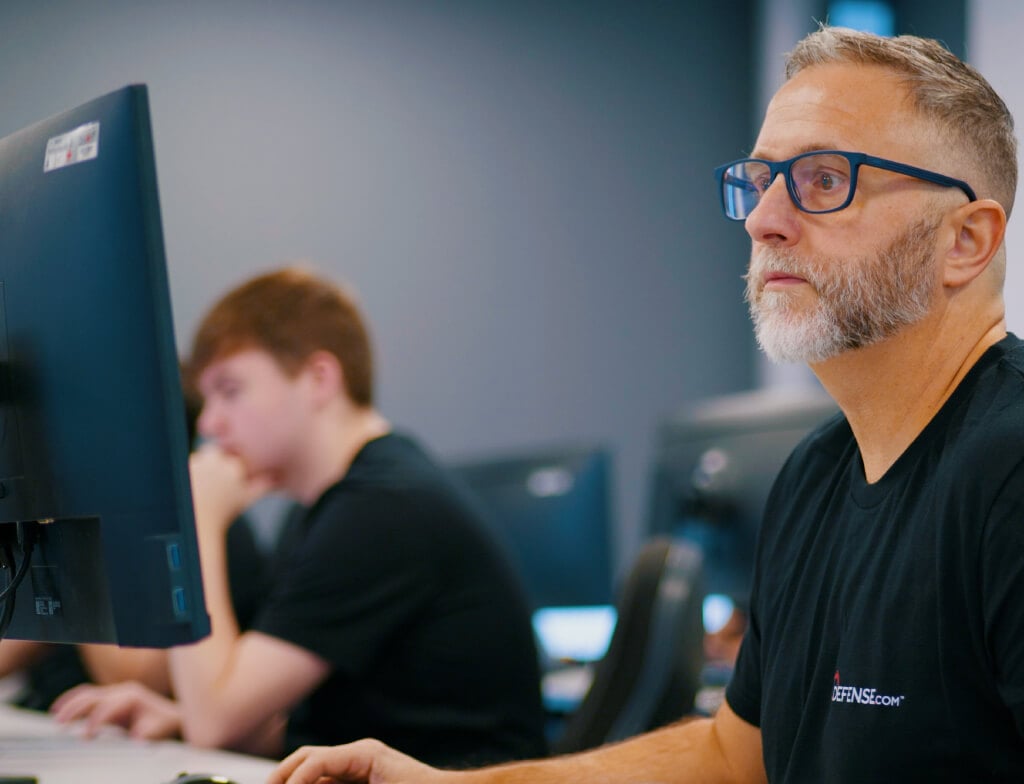 Managed SIEM service
24/7 fully managed threat detection.
Defense.com Managed SIEM alleviates the pressure on your IT team by monitoring your environment 24/7 for cyber threats.
Our in-house Service Operations Centre (SOC) analysts will become an extension of your team, proactively looking for malicious activity in your network and raising security alerts to your attention.
Find out more
Get more than XDR
Cyber security can't be solved by one technology alone. Quickly improve more areas of your security posture with these additional features included in Defense.com™.
Powerful threat intelligence feeds are mapped to your unique attack surface, helping you keep to date with the latest cyber threats affecting your assets and users.
Scan your business domain(s) and see your external attack surface through the eyes of a hacker. Uncover hidden cyber risks and act on them before they are exploited.
Easily identify and track IT assets across your business to understand your attack surface. Receive actionable threat intelligence tailored to your unique list of hardware and operating systems.
Quickly identify known security vulnerabilities in your infrastructure with powerful and flexible VA scans. Schedule regular scans and perform on-demand testing, with results automatically prioritised and tracked in your Threat Dashboard.
Protect against social engineering attacks and common security threats with our engaging security training. Effortlessly deploy on-demand videos to users, test their knowledge with built-in exams and track individual training progress.
Train your staff to spot malicious emails and test your phishing incident response with our easy-to-use phishing simulator. Pick from a variety of pre-made campaigns and identify any gaps in security training.
Safeguard devices with advanced anti-virus protection and device isolation capabilities. Our agent is fast and simple to deploy, so you can quickly start protecting your assets against cyber threats.
Detect suspicious activity inside your network with advanced SIEM technology. Ingest and monitor logs from any source, helping you to maintain a complete overview of your environment and detect any security risks.
Additional services
Managed cybersecurity and consultancy services to protect your organization and maintain compliance.
---
Protecting the world's leading brands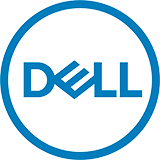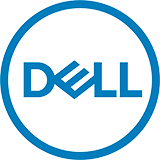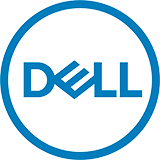 Start securing your business today